If MAID Were Legal, Would You Say Yes?
A free zoom town hall event for healthcare professionals

Wednesday April 21, 2021 7:00-8:00 pm
or Friday May 21, 7:00-8:00 pm

Medical Aid in Dying (MAID) is not yet law in Arizona but it may be 2-3 years from now so we need to begin preparing now. We will need doctors willing to be the attending and consulting physicians, compounding pharmacies to prepare the prescription, and nurses and social workers well versed in the facts of how the law works.
If MAID Were Legal, Would You Say Yes? is a webinar for healthcare professions and refers to the following three important questions:
If you were faced with a six-month terminal illness, relentless pain and / or an unacceptable quality of life was legal, would you consider using the law?
If one of your friends or family members were eligible for the law, would you support their decision to use it?
If one of your patients asked you to assist them in utilizing the law, would you say yes?
Target audience
Healthcare professionals, especially physicians, pharmacists, social workers and nurses.
Purpose
To introduce healthcare professionals to medical aid in dying, encourage them to ask questions about the medical and moral implications of supporting MAID, and potentially enlist their support for the efforts of Arizona End of Life Options.
Program
Using a ZOOM presentation, either Dr. Fitch or Dr. Moore will give a 10-minute definition of MAID, the requirements for eligibility, and the safeguards built into the law. Then the floor will be open to questions and comments, in a town hall format. The whole Webinar will last 50 minutes. Other questions might include:
• What are my ethical concerns for using MAID?
• How will my colleagues react to my support of this law for patients?
• What alternatives do we have in Arizona until the law is passed?
• How does my medical training influence "Should I Say Yes?"
• When the law passes, what does implementation look like?
Presenters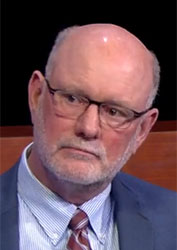 Tom Fitch, MD, is a retired oncologist/hematologist who spent the latter part of his career as a palliative care physician at Phoenix's Mayo Clinic.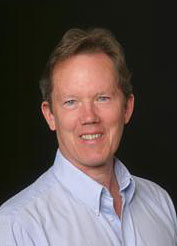 Dwight Moore, PhD, a retired industrial psychologist, has helped over 50 families navigate the medical aid in dying law in Washington State and is currently the chair of Arizona End of Life Options.
Dr Dwight Moore: (360) 223-4958