A New Newsletter?
That's right. Seems only fitting since this is an amazingly busy and exciting time for our recently reorganized Arizona End-of-Life Options (AZELO) coalition. As you may know, we are an independent, non-political, non-sectarian, all-volunteer organization dedicated to seeing Arizona pass legislation that provides residents access to laws that permit medical aid in dying (MAID). This is the same right already available to 70 million other Americans in other states. We are backed by two respected national organizations -- Compassion & Choices and Death with Dignity -- and reflect their philosophies, processes and goals.
The end-of-life movement is not entirely new to Arizona. Talented advocates have been working to advance our cause since at least 2004. But it is slow, exhausting work, made more so by the need to sustain the vitality and unity of hundreds of volunteers scattered statewide. Nevertheless, the goal is worthy and we remain dedicated to getting Arizona laws modified and modernized. For the 2020 legislative session we already have support for bills that have been introduced in both the state House and Senate. Outside the statehouse (where a resounding majority of Americans support aid in dying), we are stepping up our efforts to provide the public with accurate information and dispel the myths and misinformation that abound.
And this newsletter? Well, its purpose is simple -- to keep you apprised of news and information related to our growth, development and ultimate success. We are delighted that you have decided to join us on this historic journey.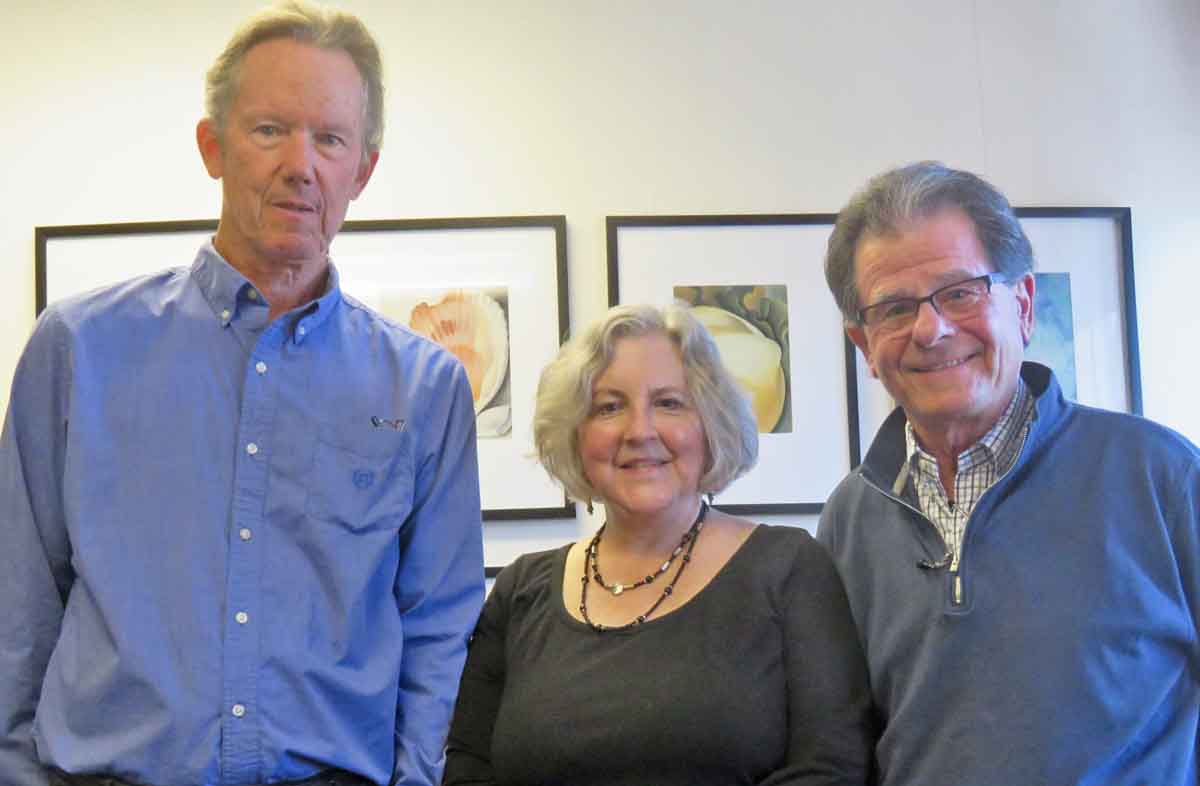 SUPPORT AT THE CAPITOL -- Pamela Powers Hannley is the primary sponsor of our 2020 MAID bill in the Arizona House of Representatives (see full story in this issue). She is pictured here with AZELO leaders Dwight Moore (left) and Ron Fischler.
Mark Curtis, Chief Anchor of NBC affiliate KPNX in Phoenix, listens as Education Lead Dwight Moore describes the challenges of overcoming public misunderstanding about medical aid in dying (MAID). Curtis is producing several televised reports designed to raise public awareness and debunk myths about MAID.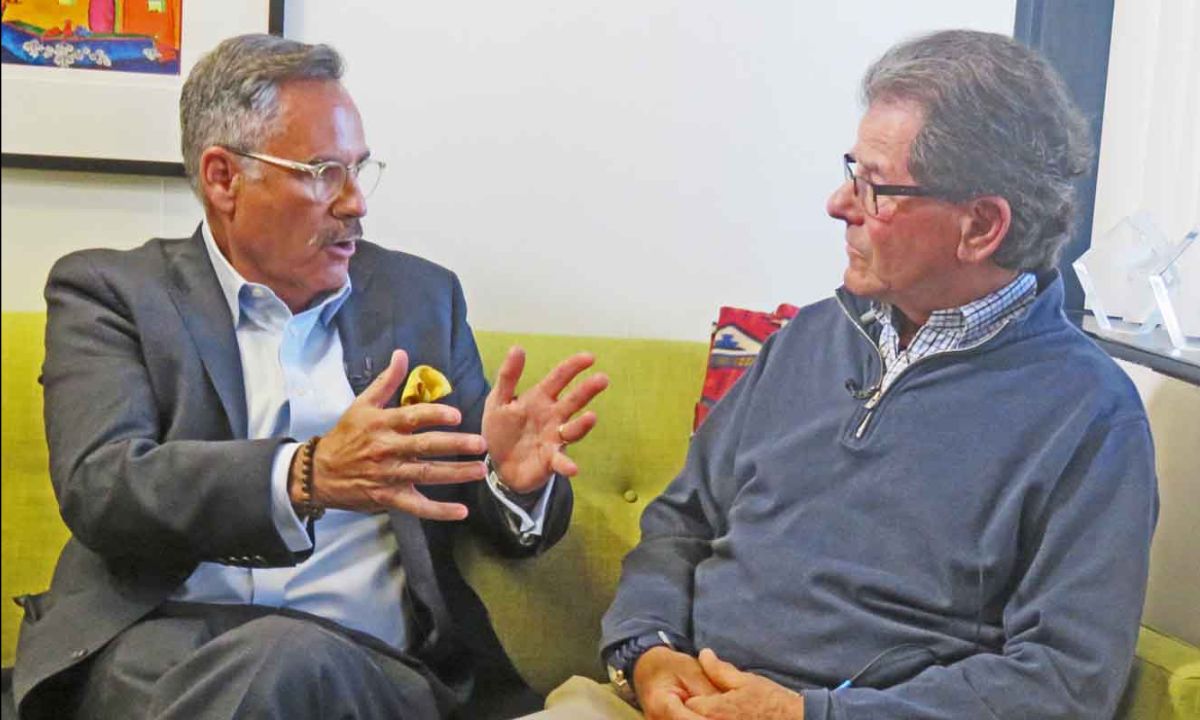 AZELO Chairman Ron Fischler, MD, (right) chats with Mark Curtis about the upcoming TV specials Curtis is producing to demystify MAID.
SPREADING THE WORD
Mark Curtis is something of a legend in the Phoenix television market. A 20-year veteran of NBC's Channel 12, Mark has earned 13 Emmys, an Edward R. Murrow award, and two AP awards for Best Anchor over the course of his career. When he contacted AZELO about a featured story he wanted to produce, we did everything possible to help.
The story he is producing focuses on a woman from Washington state facing terminal metastatic breast cancer. She graciously agreed to share her story in hopes of helping other states, like Arizona, in their efforts to make this law available to relieve suffering of other terminally ill patients. Special thanks go to Dwight Moore and his volunteer network at End of Life Washington for helping make the connection.
Mark's first interview with the woman took place a month prior to her planned death when she explains what she envisions her passing will be like. The second interview was conducted the day she ingested the prescribed medicine and passed away peacefully, surrounded by her family.
The story is tentatively planned for broadcast the second week of February in two back-to-back evening news segments. That will be followed by a full 30-minute documentary in prime time. In addition, a televised town hall meeting is in the works, which will give citizens an opportunity to weigh in on medical aid in dying. We will keep you apprised of additional details as Channel 12 makes final decisions about broadcast dates, times, and other details.
2020 MAID Bills Introduced in Legislature
Identical bills have been introduced in the Arizona House (HB 2582) with Pamela Powers Hannelly (D-Tucson) as primary sponsor, and in the Senate (SB 1384) with Juan Mendez (D-Tempe) as primary sponsor. Our national sponsors (Compassion & Choices and Death with Dignity) provided model language for the Arizona bills that is based on the landmark 1994 Oregon law and has been applied successfully in other states where the law has been approved.
What's Next?
Now we are going to need volunteers from all over the state to contact their Arizona senators and representatives to express their support and urge that the bill receive a public hearing. That is important because, in the past, similar bills have been buried until the end of the session and never saw the light of day. But with YOUR HELP we can change that. There is plenty of work ahead, so we will be rolling out the details of our statewide advocacy plan in the very near future. Stay tuned.
We depend on state legislators from all over Arizona to support our MAID legislation. In turn, they need our support at the ballot box. Remember, the voter registration deadline is Feb. 10, 2020. If you aren't registered yet, you can do it right now, right here!


Register to Vote