Upcoming Events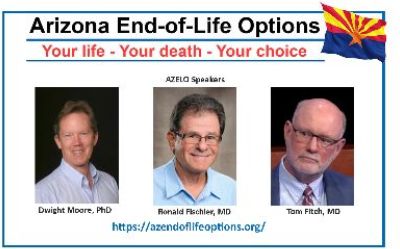 If you haven't already, register for our live webinar on zoom about the Six Choices at the End of Life. Other recorded webinars are also available on the webinar page of the AZELO website at
https://AZEndofLifeOptions.org
Answer to the Quiz: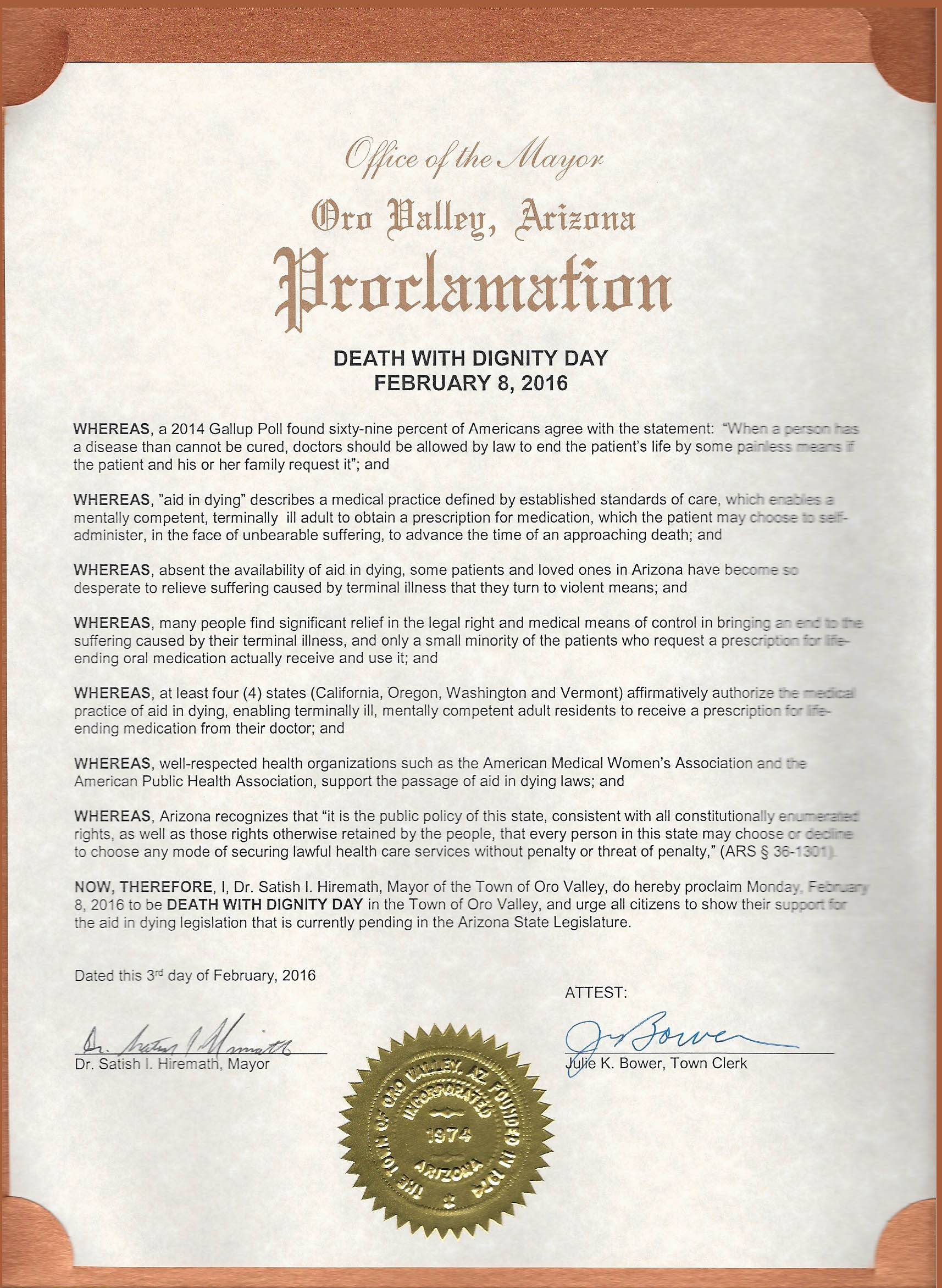 WHEREAS, a 2014 Gallup Poll found sixty-nine percent of Americans agree with the statement: "When a person has a disease than cannot be cured, doctors should be allowed by law to end the patient's life by some painless means if the patient and his or her family request it"; and

WHEREAS, "aid in dying"...
WHEREAS, absent the...
WHEREAS, many people find...
WHEREAS, at least four (4)...
WHEREAS, well respected health...
WHEREAS, Arizona recognizes that "it is the public policy of this...
NOW, THEREFORE, I, Dr. Satish I. Hiremath, Mayor of the Town of Oro Valley, do hereby proclaim Monday, February 8, 2016 to be DEATH WITH DIGNITY DAY in the Town of Oro Valley, and urge all citizens to show their support for the aid in dying legislation that is currently pending in the Arizona State Legislature.

Dated this 3rd day of February, 2016