Broad majority of Arizona residents support passage of a Medical Aid in Dying law
Support of Medical Aid in Dying by Party Affiliation in Arizona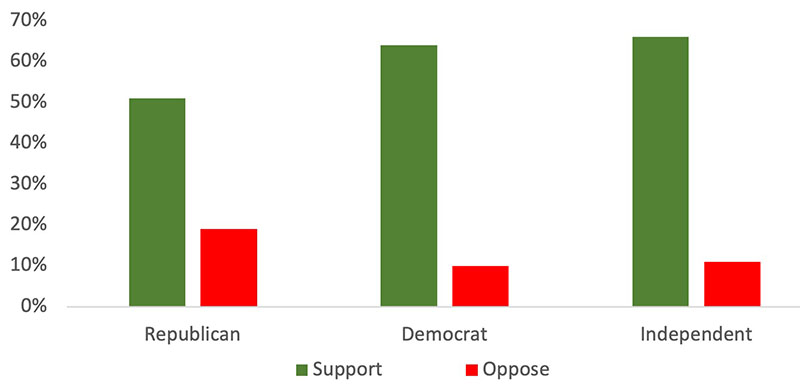 Support of Medical Aid in Dying by Religious Affiliation in Arizona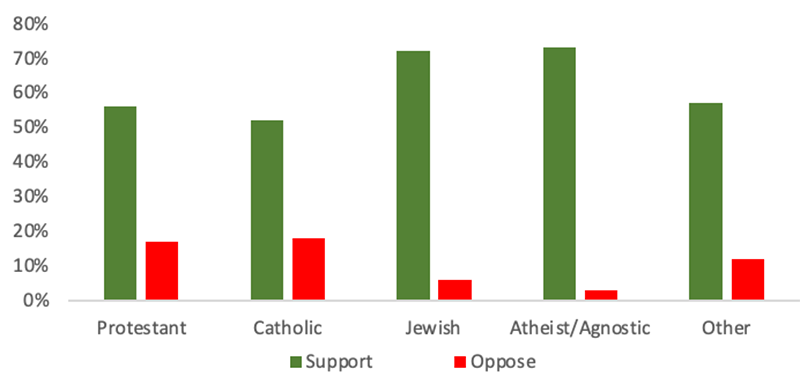 Support of Medical Aid in Dying by Ethnicity in Arizona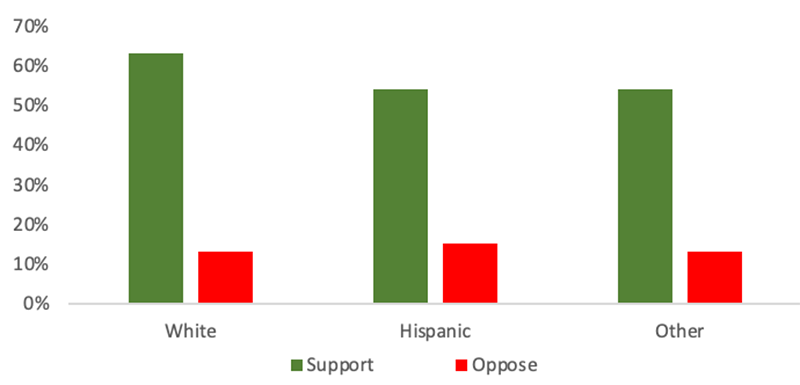 Question posed to Arizona residents in a 2022 poll:
Do you support or oppose a proposed law that would allow terminally ill persons to take a medication that would end their own lives as long as two doctors certify that the person is terminally ill and is mentally competent? The law would also require that the ill person obtain a doctor's prescription for the medication and administer it themselves. In this way, the patient would be in total control of their end-of-life decision.
A majority of Arizona residents support Medical Aid in Dying – 60% of respondents to a January 2022 state-wide poll stated that they were supportive of Medical Aid in Dying.
The support for Medical Aid in Dying is broad:
o   State-wide, a majority of all groups of gender, age, political party, political ideology (e.g. liberal, conservative), ethnicity, major religions, education level, income level, and geographic areas of the state support Medical Aid in Dying.
o   In the current political environment, it is difficult for Republicans and Democrats to come to an agreement on any topic; however, majorities of both parties and the coveted bloc of Independent voters support Medical Aid in Dying.
There is very little opposition to Medical Aid in Dying:
o   Only 13% of Arizona residents oppose Medical Aid in Dying.
o   Twice as many of those who identify themselves as conservatives support it as oppose it.
o   2.5 times as many Republicans support it as oppose it.
This poll was conducted as an online opt-in panel survey. OH Predictive Insights completed the survey from January 11th to January 13th, 2022, from an Arizona Statewide Registered Voter sample. The sample demographics were weighted to accurately reflect the Arizona registered voter population by gender, region, age, party affiliation, ethnicity, and educational attainment according to statistics from a voter file derived from the Arizona Secretary of State's Office as well as recent census data. The sample size was 855 completed surveys, with a MoE of ± 3.4%.

The 60% in favor compares to 56% in favor in a 2015 poll in Arizona.