Meet some members of the Arizona End-of-Life Options leadership team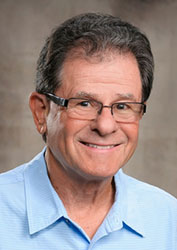 Ron Fischler, MD, is the Founding Chairman of Arizona End-of-Life Options (AZELO), an all-volunteer statewide coalition. He is a semiretired pediatrician with a longstanding interest in end-of-life issues. A graduate of Harvard College, Dartmouth and Harvard Medical Schools, he served with the Indian Health Service in San Carlos, AZ, taught at the University of Arizona in Tucson, and founded North Scottsdale Pediatrics. Ron served as a medical staff leader at Honor Health Scottsdale and co-led efforts to improve the patient experience, where he witnessed patients at the end of their lives without a plan who faced agonized deaths. He learned first-hand about end-of-life choices while accompanying a friend in his last six months of life. From 2016-18 he organized and led the Physician Task Force on End-of-Life issues for the Arizona Medical Association and Arizona Osteopathic Medical Association, which completed a survey of nearly 600 AZ physicians regarding end-of-life care. He strongly believes that terminally ill Arizonans of sound mind should have the legal right to access medications to end their suffering, and that physicians who share this belief have an important and meaningful role to play. He has participated in community education efforts on end-of-life care planning. He splits his time between Phoenix and Maine where, in 2019, he watched closely as Maine's legislature approved its new Death with Dignity Law.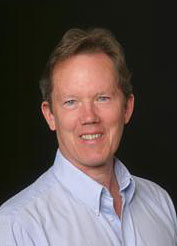 Dwight Moore, PhD, is Chairman of Arizona End of Life Options. He also chairs the Education Committee, which has the modest goal of having all citizens of Arizona understand the basics of the medical aid in dying law as it grows in importance and public support across the nation. Dr. Moore was a team leader for Compassion & Choices in Coachella Valley, California, during the successful 2014-15 campaign to pass the California End of Life Option Act. He currently serves as team leader for the End of Life Washington NW team during his annual six summer months there. Additionally, as a psychologist, he occasionally is asked to assess the mental competence of patients who wish to avail themselves of the law. Now retired, he worked most of his career as an industrial psychologist helping executives become "leaders worth following." He received his Ph.D. from the University of Minnesota in counseling psychology and is licensed in Washington State.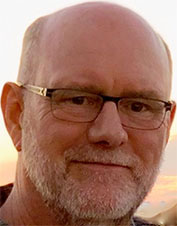 Tom Fitch, MD, went to Medical School at the University of Kansas, completed a Residency in Internal Medicine at the University of Michigan, and Fellowships in Medical Oncology and Hematology at the Mayo Clinic in Rochester, Minnesota. He has been with the Mayo Clinic system since 1985 and he has practiced at Mayo Clinic's Arizona facility for more than 20 years. He cared for many patients from time of diagnosis through the end of life. During that time, he became convinced that patients with advanced cancers need more open and empathetic communication about their illness and prognosis, better supportive/symptomatic care, and truthful, compassionate, and grace-filled care as they approach the end of life. For those reasons, he became a Hospice and Palliative Medicine physician. Dr. Fitch also concluded that it is simply wrong for people to believe that there is never anything difficult or agonizing about dying—despite the best possible care. A few patients suffer greatly. They need and want an alternative plan of care. It is not rare for a patient to inquire about medical aid in dying, in essence saying, "Doctor, can you help me make this happen sooner?" Sadly, medical aid in dying (MAID) is not legal in Mayo's location in either Minnesota or Arizona. With a wealth of first-hand experience, Dr. Fitch believes MAID is ethical, and should be legally available—with stringent safeguards—to competent adults who find themselves near the end of life due to a terminal illness complicated by unbearable, refractory suffering, to use as their last act of free will to die with dignity as they reasonably interpret it. He has joined Arizona End-of-Life Options to advocate for a Medical Aid in Dying (MAID) law in Arizona. See Dr. Fitch's Op Ed in the Arizona Republic: "I'm an oncologist with terminal cancer, and I support medical aid in dying. Here's why."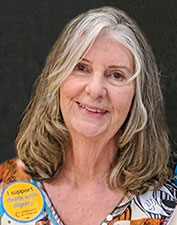 Leesa Stevens lives in Sedona, AZ, and is the leader of the Arizona End-of-Life Options (AZELO) Advocacy Committee. Her responsibilities include creating, developing and implementing goals to educate, influence and lobby Arizona Legislators to support passage of a Medical Aid in Dying (MAID) law in our state. Leesa also is the team leader for the Northern Arizona Chapter of Compassion & Choices. A Michigan native, Leesa earned a BA in education from Michigan State University. A staunch believer in everyone's right to have control of their own bodies, her interest in end-of-life issues was piqued by the story of California's Brittany Maynard to end her terminally ill life on her own terms. Two years ago, Leesa's brother, a Vietnam veteran, experienced a long and painful death which made the issue a highly personal one for her.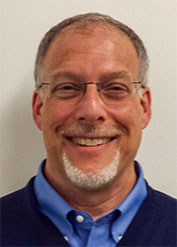 Dave Wolf is responsible for Administration and Information Technology functions for AZELO. Dave is a retired technology project manager and business analyst, with several previous years of experience as an emergency medical technician (EMT) with a fire department in Washington State. He graduated from the University of Wisconsin – Madison and worked in the tech industry in both Silicon Valley and the Seattle area. He currently resides in Goodyear, Arizona.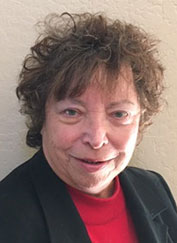 Eileen McCulloch serves as AZELO's primary lead for greeting and orienting new members and volunteers to the organization. She is a certified emotional intelligence coach, public speaker and event planner. After careers in teaching, sales, corporate relations and small business ownership, she and her husband moved to Scottsdale in 1997. For 18 years prior to retirement she was with the W. P. Carey School of Business at Arizona State University where she was a career management coach for MBA students studying Supply Chain Management (SCM), co-founding the school's first SCM center, and creating a mandatory course focused on emotional intelligence leadership. She is also a volunteer teacher of English and career management skills for adults whose native language is not English. Eileen enjoys merging her belief in the unique value of every individual with her conviction that everyone should have the right to a dignified and peaceful death.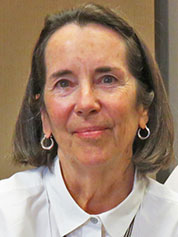 Mary Ganapol relocated to Tucson from the San Francisco Bay Area in 1996 and is the Southern Arizona Lead for AZELO. Her responsibilities include education, outreach and advocacy in the eight legislative districts representing Southern Arizona. In her last business venture before retirement in 2017, she left the corporate world to become the owner/operator of a home care franchise in Green Valley, Arizona called Seniors Helping Seniors. Coordinating hospice care in clients' homes gave her firsthand experience with end-of-life issues faced by the dying, their caregivers and their families. While her parents both had "good" deaths, her first husband dealt with becoming a paraplegic and then quadriplegic in his last 16 months of life; he was frustrated with his limited end of life choices. She hosts a Death with Dignity Meetup and describes herself as an enthusiastic volunteer for a variety of non-profits.
David Brandt-Erichsen, a retired researcher in molecular genetics, is our volunteer webmaster. He founded the original incarnation of this website in 1998. A fifth-generation direct descendant of famed abolitionist and women's rights advocate Lucretia Mott, freedom-fighting is in his genes, so it was only natural for him to be an activist on medical aid in dying in Arizona for the past 35 years, working toward this "last right." He states: "When it's my time to go, I want it to be on my terms, not somebody else's!" His motto: "I will see a medical aid in dying law enacted in Arizona or die trying."
David is also volunteer webmaster for several other organizations. He is on the Board of Directors and the Volunteer Website Team for the National Space Society, a lifelong passion. He is webmaster for the Natural Arch and Bridge Society and contributed some of his unusual photos of Arizona natural arches to the graphical "Arizona" theme of our website. He is also webmaster for the Elverhøj Museum in Solvang, California—what is now a museum of the arts was originally the home where he grew up, built by his artist parents. He resides in Tucson.